Flying into Istanbul for a second time I was a little anxious. I had only been to Istanbul once before and for the first 5 hours I was a solo female traveller who was just embarking on her first solo journey. I thought I had good wits about me, however, I was still very trusting and definitely not as strong and independent as I am today! My first impression, I was overwhelmed with how big the city actually was and I definitely felt like I was no longer in Kansas anymore.
Look, I love Turkey, the coastal towns and people within them are incredibly hospitable, which is one main reason I love this country so much. However, upon returning to Istanbul with my friends, Jade and Holly, flying in (don't mind you spectacular sight), I still felt a tinge of "What the eff have I gotten myself into again?" Just like any major city, the people aren't always as nice as the smaller towns, and are happy to make a cheap buck off you if you don't have your wits about you.
Thank god this visit to Istanbul changed my mind and I fell more madly in love with this country than I already was!
I know Istanbul can be rather overwhelming so here are a few of the main sights, tips, areas to focus on and things to eat that I would recommend and do again! Firstly, for any history buffs, like me self, a very quick run down of the history, for anyone else, you can jump ahead!
QUICK HISTORY RECAP
At the start of the 2nd millennia BC the Greek Byzantium Empire settled here under their King Byzas. They settled on the Asian side which was a strategic location due to it being the area that had the only access to the Black Sea. This original settlement along the Bosphorus (the strait that separates the Asian and European side of Istanbul) was called Byzantium.
In the 2nd century AD the city was reconquered by a Roman Emperor and it remained under Roman Rule until 4th century AD. During this era there was an emperor called Constantine the Great, he made the settlement the capital of the entire East Roman Empire and renamed it, of course after himself, Constantinople. At this point in time, the Eastern Roman Empire renamed as Byzantine Empire after the 5th century.
Multiple attacks came through, however, the Byzantine Empire was able to hold out during the 7th and 8th century against the Arabs and again in the 9th and 10th century against the Barbarians.
However, when the Ottomans finally came through in the 15th century, Constantinople wasn't as strong as it previously had been and the Ottoman Turks were able to defeat them and it was at this moment the influence of the city had its faith sealed.
The Ottoman Empire was in charge of what we know as Turkey today, until WWI and in 1923 the Republic of Turkey was formed. The city is a thriving metropolis with a population of 14.6 million people, making it the largest city in Turkey, however, not the capital (Ankara is the capital BTW for anyone who did not know!)
The city is great and other than 5 other main cities (and multiple other small, insignificant cities, not to be harsh but #truthhurts) the city is split across TWO continents . . .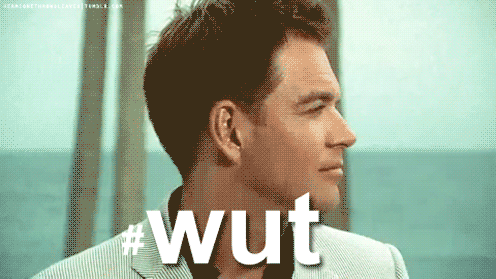 It is spread across Europe and Asia. You will find that a lot of the main sights are found upon the European side and those we are quickly going to get into!
Sights
Sight: Sultan Ahmed Camii (or in English, The Blue Mosque!) Entrance times: Outside of pray times (it is still a practising mosque), 8:30am – 11:30am, 1pm – 2:30pm, 3:30pm to 4:55pm. Price: Free, at the end there is a little box where they ask for donations to help with the up keep of the mosque. History: After one of the many wars the Ottomans had with the Persians, Sultan Ahmed I decided to build a big grand mosque to reassert the Ottoman power. The mosque was built between 1609 to 1616. Due to so many recent losses in war, Sultan Ahmed I, had to take money out of the treasury unlike the previous Sultans before him who were able to use war booty to build their grand gestures to the city! Firstly, the mosque receives the nickname of Blue Mosque, from the decor of blue tiles on the inside. Secondly, fun fact about the 6 minarets. Usually a mosque will have a maximum of 4 minarets, (Minaret: a slender tower, typically part of a mosque, with a balcony from which a muezzin calls Muslims to prayer.) Sultan Ahmed wanted gold minarets and ordered for such through his architect. In the Turkish language, gold and six are very similar and the architect mistook the demand for gold minarets for 6! The problem at the time about this, was the only other mosque with 6 minarets was the Prophet Muhammad's mosque in Mecca. The problem was solved by building a seventh minaret on the Prophet's mosque. Tips: Wear shoes that are easy to take off and put back on, as you are not allowed to wear shoes within the mosque, or any active mosque. You need to be completely covered, both men and females. Men need to wear long trousers, or jeans (preferably not tight though) and shoulders must be covered. Women it's a little bit stricter, to the ankles must be covered, but not jeans, due to it being tight on your body. Arms and hair should also be covered. You can borrow skirts and head covers that'll get you through. Here is a comparison of being prepared and not being prepared . . .
Ya feel? Moving on.
Sight: Hagia Sophia Entrance times: 9am – 5pm or 7pm in the Summer. Entrance price: 60TL (€9.50, £8.55, $11USD, $15.20AUD). History: The Hagia Sophia was constructed by the East Roman Empire and was the largest church constructed by them. It was constructed three times in the same location due to fires. The building we see today was constructed in 532 AD and was completed within 6 years. During the East Roman Empire period, the Emperors were crowned here. Once the Ottomans conquered the city, Hagia Sophia was converted to a mosque. Tips: You can find a free audio guide here. It will walk you completely through the inside and outside of the mosque. Great thing about audio guides is you can go forward or backward when ever you want!
Sight: Topkapi Palace. Entrance times: 9am – 4:45pm and 6:45pm in the Summer. Entrance Price: 60TL (€9.50, £8.55, $11USD, $15.20AUD) to add the Harem (living quarters) 35TL (€5.60, £5, $6.40USD, $8.90.) History: Constructed in 1460 to 1478, it served as the residence of the Ottoman Sultans and their families as well as the administrative and educational centre of state. In the 1850s the palace was seen as inadequate (once you go through this place, like I did, I rolled my eyes at the thought of that.) Even though it was no longer used as the residence it was still used to preserve the royal treasury, the Holy relics of the Prophet Muhammad and the imperial archives. The palace is incredibly large and you could easily spend half a day there! Tips: FREE DOWNLOADABLE AUDIO GUIDEEEEEE, here. If you don't like free things, I don't know if we can be friends, ya feel?
Sight: Suleymaniye Mosque. Entrance times: Outside of Pray times (follow guidelines of the Blue Mosque opening times.) Entrance price: donation. History: It is known as the largest mosque in Istanbul! You won't miss it due to being positioned on one of the 3 hills of Istanbul. The dome is rather impressive with being over 47m in height! (If you compare it to the lovely London double-deck buses, you know these ones . . .
It is 9.5 of these tall!) The inside is also beautiful decorated. It was built in 1557 as a tribute to Sultan Suleyman The Magnificent who was the longest reigning Sultan of the Ottoman Empire! Sultan Suleyman, his wife and the architect of the mosque also have their own mausoleums at this sight! Tips: Make sure again to wear appropriate clothing and easy to remove shoes due to not being able to wear shoes in the mosque or the mausoleum!
Sight: Galata Tower. Entrance Times: 9am – 8:30pm Entrance Price: 25TL (€4, £3.55, $4.55USD, $6.30AUD) History: Sitting atop the hill across the Golden Horn from Suleymaniye Mosque, you will find the 1348 stone tower, Galata Tower. It is 67 metres tall and you can find grand views out over the Golden Horn, Bosphorus Strait and the Asian side of Istanbul on a clear day! During the Ottoman Empire reign the tower functioned as a jail, observatory house and watch tower. It wasn't until 1960 restorations took place the Galata Tower was commercialised and opened to the public! Tip: I actually haven't been here myself however, there seems to be a lot of awesome photos of the outside of the tower. If you head to this address (click here) early morning, it looks like you will be able to get a really cool photo from the outside without the busy-ness of the streets in it!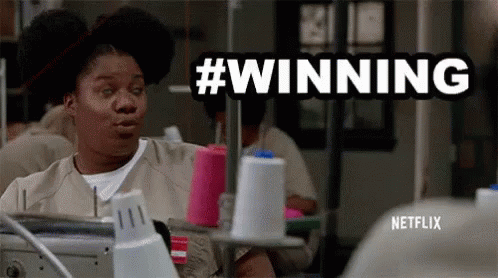 ---
BAZAARS
It's such a bad freeze frame, but above is a video of me explaining the two main Bazaar's in Istanbul!
GETTING TO ASIA
Okay the first time I was in Istanbul I didn't make the trip over to the other side, and my lord, I am so angry at myself to this day! The Asian and the European sides of Istanbul are quite a contrast that took be by surprise. The European side being the traditional and cultured grandparent and the Asian side being the young and full of life grandchild full of street art and hipster cafes! This was a caption I put on my Instagram and I still stand by it!
If you are staying on the side of Faith (the main area where the Blue Mosque is) you just head to the Eminonu port, right near the Galata Bridge. You can buy two separate tickets for return and the total cost is 10TL (1.60EUR, 1.40GBP, $1.80USD, $2.50AUD). The ferries come every 20 minutes and you just need to make sure you jump on the one called "Kadikoy".
As you ride over to Asia, try to make sure you sit at the rear of the ferry! If it is a clear day, you will have a grand view of The Blue Mosque, Hagia Sophia, Topkapi Palace and Galata Tower!
Sadly, it wasn't the clearest day for us, but we could still see the sights!
Once arriving, we kind of had mapped out a few places we wanted to visit, so we just started exploring! Places I would highlight (including streets):
Gunesli Bahce Sk.: Beautiful street and we even found a second-hand book shop with English books!
ZOO Kadikoy: great little cafe with lots of freshly baked goods on display! Also around here there were some great vintage looking clothing stores! You won't miss them!
Dr. Esat Isik Cd.: this street had so many options for food and was along this street I grabbed this snap too!
You could honestly wander around this area all day and not get bored, and continuously find so many boutique clothing stores and cafes around that area though! If you didn't want to stay near the main tourist traps, you could definitely stay in this area also!
HOW TO GET TO ISTANBUL
Now this is the trick. TRY AT ANY COST TO NOT FLY IN OR OUT OF SABIHA GOKCEN AIRPORT, unless I guess you are staying on the Asian side of Istanbul. Why I say this, is because it took us about an hour and a half to get from the airport to our accommodation. I think it might have been longer with the traffic! It was such a hassle. There are two other airports and the most convenient is Ataturk Airport (Airport code is IST). Personally I found it easier to grab a transfer! Get in touch with this guy . . . http://www.tourgoodtravel.com/ he helped us with transfers to the airport and also helps with day trips from Istanbul! He was really kind to another friend when she was looking into going to Gallipoli! Lovely guy!
EATS AND DRINKS
So for three tour guides who hadn't been able to be creatures of habit for a long time, we definitely were while in Istanbul! Breakfast was ALWAYS at the same cafe and dinner was 4 out of 5 nights at the same restaurant (soz not soz!) But we still ate a lot of local food!
Breakfast: Please do not look past a cafe called Poika Coffee! We had breakfast as I said, daily here. The staff knew us after the second day and the food and coffee was scrumptious! Being lactose intolerant I could only drink soy milk and on the second day they were out, by the fourth day they were back in stock and I am pretty sure it was just because they went out of their way to get some for me! ABSOLUTE GEMS! Now, Turkish breakfast differs, usually at hostels you will find it with eggs, cheese, jams, bread and some vegetables. My favourite dish at Poika was menemen, which is a traditional dish made with eggs, tomatoes, green peppers and spices! Highly recommend! Breakfast each morning cost us about 28TL to 45TL (45TL when I wanted a second coffee because it was delicious!)
Lunch: Not going to lie, lunch didn't happen often, but when it did it usually had Lentil Soup, Turkish tea and one place even gave us free baklava! This place was called Beso Restaurant Bistro. We really enjoyed it there and it was very well priced! I could only find their Facebook page, so check them here.
Dinner: We found this amazing place less than a minute walk from our hostel! And the guys that worked there were so hospitable we couldn't help but go back there nearly every night! The restaurant was called Palatium Restaurant. Other than the great food (I'll get to traditional foods in a second!) The restaurant is actually is built atop of an old Byzatium Palace! The Magnaura Palace was the residential Palace to the Emperors in charge of the East Roman Empire or Byzantium Empire from 330 AD to 1081 AD! At some tables you can actually sit with glass floor and look down into the palace! Now traditional foods! To be honest, here a lot of the menu is traditional Turkish foods you should try while in the beautiful country! Kebabs, Mezes (appetisers), they have incredible clay pot dishes that are cooked fresh in the oven, and they have mouth-watering Baklava! Why not finish your night off here with a Shisha or for the more tame, a Turkish tea! I won't lie, this is not the cheapest restaurant there is, however, we loved going here! The atmosphere, the food, and the service was all worth the while! Heads up: they do add a service fee onto the final bill, but the boys deserve it! (Check my tipping blog before you travel!)
WHERE TO STAY
I am going to keep this short and sweet, we stayed in a private room at Cheers Vintage Hostel. Really it was all we needed, and less than 2 minute walk to the Blue Mosque! It was basic, however, still had all the necessities, and great receptionist too!
OVERALL . .
I do love Istanbul. There are a few people you have to be wary of (not particular people, just people who will take advantage if you aren't wary.) It is harder being a solo female traveller however, I would still keep it on your list and get there! It's still doable, just be warned you are going to get extra attention. There are definitely a lot of incredibly nice people in Istanbul and you will get offered Turkish Tea everywhere! The current political views aren't necessarily felt in the city, which is definitely a plus, however, I can't stress this enough, please be respectful of the local religion and people. Just because there are a heap of tourist in the city, acting certain ways and wearing certain things, doesn't mean you should join them! Definitely get there, and lap up all it has to offer!
Shoot me any questions you have below and I will try to help out as much as possible!
DISCLAIMER: Please note that I am not historian of any sorts nor a local. All the information above is information I ahve aquired through different sources and my own experience within Istanbul. Enjoy!