WELCOME TO 2019!
As the new year rolls in, I'd like to reflect on the previous year. I'll be honest it's mainly just to look back on the life I live . . . joking, but I actually have never been great at making and sticking to New Years Resolutions so this will not be one of those posts. So let's just get started at the beginning:
LONDON
I lived in London during my off-season (European winter) of tour guiding and I just worked in a pub in Paddington and at first, was living in a share house in Shepherd's Bush but really, when you are getting paid minimal wages, you can not afford to live in a normal share house. Which meant that after my quick little trip back home for mum's 50th. . .
I moved into a room above the pub I worked at because it was about half the cost for rent plus I was saving money on transport. (If you want a further break down on living in London and wages, etc, check out one of my other posts here.) Doing live-in work was a whole nother experience within itself, I will possibly do a whole other post on it to explain! All I will say for now is you've got to hope the lucky stars you are living and working with some awesome people, and, well, I was!
These angels got me through the London months. Being in a live-in situation you have got to be prepared to live in one another's pockets. On top of this we were working 50-60 hours per week while also trying to go to the gym, plus your usual eating and sleeping and really the only other thing to do in London after all of this is drinking, it's the way of the Londoners (PS they are definitely crazier than Aussies, and I love it!) Living in London was such an experience and really I wouldn't change it for the world! At the beginning of May, it was finally time for me to pack my backpack and head off to Paris for my round 2 of Busabout!
BUSABOUT
Season 2 for me, and really all of the Busabout Crew, this year was full on! All guides went through the season with on average 3 days off a month, if you were lucky! In saying that though, I finally was able to guide my dream tour, CROATIA SAIL!
I spent 6 awesome weeks down there doing sails! Boat life is definitely the life for me, but even more so Croatia is the country for me! From Croatia, I went back onto the Hop On Hop Off Network and finally ended up in Berlin for my birthday and Lollapalooza! After a wicked weekend, there, I worked (literally worked) my way down to Munich to start two back to back set itinerary tours from Munich and basically through Italy! (Click here and here if you want to see them). There was a quick little loop around the East of Europe before ending in Munich and flying out on my 6 awesome weeks of holidaying once I was finished work for the season!
I've decided that instead of reviewing the year completely, I have compiled a list of Highs and Lows that I have experienced this year, of course starting with the lows because I like to finish on a high.
Lows of the season:
(Quick disclaimer, I do not want any sympathy for the events that happened throughout my season, I just wanted to share what people like myself can go through while living out on the road.)
1. I was able to spend 6 fabulous weeks working in Croatia. However, my last week was definitely the toughest and the one that made me work the hardest. To give you an idea of how it went, the first night ended with two of my passengers being beaten up by locals after they jumped on their expensive motorbikes to take photos (my passengers all learnt very quickly not to mess with Croatians) plus, I also had to go on a 45 minute drive at 3am, from Omis to Split, due to one of my passengers ending up in hospital after overdosing on drugs. After making sure he was okay and was going to survive (which he was), I then had to tell him he was not going to be able to continue on with us for the week. As I mentioned this was night one, it really just set the tone for the rest of the week! However, by the end of the week, I loved my group and didn't want to say the earlier than expected farewell.
2. After the end of that trip, I had to start working straight back on the Hop On Hop Off Network and make my way to Budapest from Split. It was a 13 hour day ending at 11:30pm and I had to start back at work the next day at 7:30am. During this long 13 hour day, I was told something that no one ever wants to hear while on the other side of the world, "Your Pa has passed away." It is something I would never wish upon my own worst enemy, losing a loved one while on the other side of the world. I was lucky enough that one of my best gals, unjaded.me, was waiting in Budapest with a cooked dinner and a bottle of wine. The next day I was off on the road working and had to push it to the back of my mind. It was there and I was thinking about my Pa, but I had to focus on my job. It wasn't until I was on days off, the day before my Pa's funeral that reality came crashing in. I was there by myself with nothing distracting me and at that moment my emotions hit me like a tonne of bricks. Actually, more like an open faucet. I think the reason why I wanted to write about this is that everyone thinks the life that I live is a fairytale and is incredible, but the reality is, it's not always butterflies and cherry blossoms. It's also a reminder to check in on people that you are travelling around. On the road and when moving overseas some of the most horrific events can happen that you would never consider.
3. Not having your friends back home understand what you are going through. Days on the road can be tough, isolating and completely lonely. Everyone thinks you are on a continuous holiday when really, that is not the truth at all. Some of my greatest friends to this day have come from this job. Tour guides and coach drivers really do need one another due to the fact that no one will ever understand what you are going through until they have done it themselves.
4. Throughout the season there was a lot of negativity on the road, mainly due to the lacking of staff and days off, which really was outside the control of our bosses. However, I am one of those people that absorbs the vibes coming from around me so for a while there it was hard to escape the negative feelings. I did, in the end, I kept reminding myself that I could actually be stuck in an office job, stuck in the same town, instead of exploring foreign cities and cultures daily!
5. At the end of the season, mainly as the season was actually finished and my holidays were beginning, I started to feel incredibly down. You'd think that someone who had just finished a successful season and was about to start a 6-week trip, I had been planning since the beginning of the year and catching up with 3 of my best girlfriends I would be over the moon! I was but for some reason about 2-3 days in I started to feel really down and self-conscious about myself. I was comparing myself, my skills, my hobbies and everything with everyone else and just thought I was unskilled, and just no good at anything. I'm not going to lie, it was the closest I have come to actually feeling depressed. I know this sounds very dramatic but I am being completely honest. I began to be withdrawn from conversations, mainly just wanting to sleep and my presence on social media became lacking. I needed to step back from social media and withdraw myself from that fake scene that it can be because I needed to find why I love to travel and why I love to share the experiences that I do with everyone. It took me about 2 weeks, however, I finally found myself.
Highs of the season: 
1. Being in Croatia was a high within itself, however, being in Croatia during the World Cup, this was just a cherry on top! If you were living under a rock you would have missed how amazing Croatia was during the World Cup and that they came 2nd overall! Being in Croatia, during this time was absolutely amazing! The atmosphere throughout the whole country was electric, and I was lucky enough to be with some of the best crew members to celebrate their wins! Even though the Croats didn't win (not going to lie, I shed a tear), the boys from the boat I was working on were ecstatic with the second place! To be fair, they were the biggest underdogs, so it was amazing to see how well they went!
2. Lollapalooza, yes I got to go to the festival in Berlin, for free! I did have to work, so don't get me wrong, I was very well behaved, however, the atmosphere and the acts there definitely made up for it. Some I loved were The Wombats, Dua Lipa (she is a goddess) and Imagine Dragons. I think though what made it even better, were the awesome passengers I had on my tour with me, they definitely made the experience so much better.
3. Having the opportunity to travel as a passenger through Italy (see above for the itineraries!) Italy to me was just Italy, you know, the pizza, the pasta, and the wine. However, after two weeks of seeing more of it, it is now on my radar and definitely a destination that I rave a lot more about!
4. It's lame as hell, but all the amazing people I get to work alongside and all the awesome people I meet. Whether they be passengers, a girl I met in a cafe bathroom (this happened, hilarious story), suppliers, or other awesome crew members I do come across so many amazing people and have actually created a heap of great friendships from so many different places!
5. Making a promise to myself to get up early each morning on days off to go explore, pixelate and enjoy each city before all the tourists came out each day. The thing you need to know is that there definitely is a difference between a tourist and a backpacker. A tourist is someone who just travels to see things and I guess relax and maybe even brag about the destinations they have visited. Whereas I find backpackers (real backpackers) are the people who like to indulge themselves in the cultures they are visiting. they will be the ones you find at the bar rolling their eyes when you introduce yourself as another Australian because they are there trying to find locals to chat about the cities and figure out where the locals hang out. Backpackers are the ones trying to figure out the best ways to give back to the communities, usually, it won't be with money but with other means. Backpackers can be a little stingy with money however, they will still make sure they aren't ripping anyone off. Anyways, moral of this point was, indulging in the backpacking life, getting up early and trying to figure out the ways to enjoy the local culture is the best way possible, usually, this meant getting up early and wandering with my tripod!
Well, that was longer than I expected, I do not apologise though, due to 2018 being a massive year for so many reasons! If you've made it to the end you deserve a round of applause . . .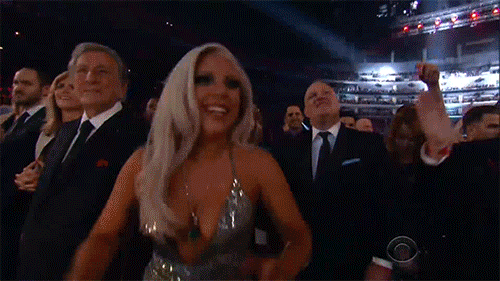 I will be writing weekly posts, therefore, if you have any suggestions of something you want me to write about, drop it below in the comments! On top of that, I want to hear your highs and lows of 2018! Let me know one of each below so it's not just all about me around here!
Ciao for now . . .