I've said this once and I'll say it again, Travelling is always about firsts. I have experienced so many of these within the past couple of months, and with every first, you feel something new, experience something different and sometimes even learn something new.
So what have I recently experienced a first of? In 24 hours I was lucky to experience two new firsts, let's focus on the first one. This first leaves me being frequently asked . . . . . "Are you the tour guide that left your luggage in Munich?"
Yes, that is now me.
So now I know you are asking, "how the hell do you leave your whole luggage behind?"
So it's actually really simple and can be done in 6 easy steps,
I came down to the reception at Wombats hostel left my bag in the corner of the lobby while I went to check out.
After checking out I had some passengers ask me some questions, some more passengers ask me some more questions.
I then had to start gathering all the passengers that needed to be on my coach that day to get ready to board with all their belongings.
Boarded all the passengers
Ran around and quickly said goodbye to the two other guides leaving that morning.
Jumped on board and off we went
And surprisingly enough, I was actually having a great day! We were running early, I had an awesome driver that day, named Harry, who was fantastic, my passengers were all very sweet and nice people and I was so close (2 days away) from being about to have some time off and go explore the Amalfi Coast!
We arrived into Venice about an hour early, what a great day, early arrivals barely happen! I got to see another one of the crew members that I hadn't seen in over a month, however as I jumped off the coach saw all the bags there out of the coach and Harry reaching up to close the under storage compartment, my gut dropped as I loudly and quickly said in a high pitched squeaky voice "Hey Harry, there isn't any other bags on the coach are there?" At this time it was very much a rhetorical question as I knew exactly what his answer was going to be, but I was holding onto hope. This is when Harry replied with a "Rachel, where is your luggage?" and my quick reply of "Oh um, yup, it is still in Munich". That was the exact moment I knew exactly where I left it and I knew my luggage, which I kind of currently consider my life/home, was not with me in Venice.
Above, is a very close re-enactment of my next move. However, I had to pull my shit together as I still needed to check in passengers to our hostel, after that then I needed to sort my life out.
I had two lovely passengers who I had had on my coaches a few times before who offered to come shopping with me when we were all checked in. Sweetest two girls! Absolutely adore them both and were very glad they were on the coach with me that day!
So I got everyone checked in, met up with Alex and Soph and then got us a cab to the shopping centre! While we were waiting I had to call Wombats in Munich to make sure my luggage was found that conversation was also quite funny! It went something like this,
Me: "Hey, it's Rachel from Busabout. I was one of the guides leaving from there this morning, how are you?"
The receptionist from Wombats Munich: "Oh hey yeah, haha, we have your luggage. It's okay, how are you going to get it?"
The rest is history, I then, however, had to find out the guides that were travelling down to Venice from Munich and then from Venice to Rome. Had to message someone who I had never met before about the little scenario, it was very interesting. She was all cool about it and helped me out a bit.
So, I bet you are now thinking, "what did you buy to get you through until you got your luggage?"
So shopping centre had some quite nice clothes, I bought. . .
1 x pair of denim shorts
3 x basic tops (1 for a PJ top)
1 x pair of bikinis
1 x playsuit
3 x underwear
And then a few toiletries like toothbrush, toothpaste, soap and some other basic things.
I may have splurged on the bikinis, I needed something to make me feel somewhat better.
I also was in desperate need for a bag to put all my new clothing and items into, I was very lucky that when I bought my bikini's I got given a free bag as a gift! It was a small win of the day!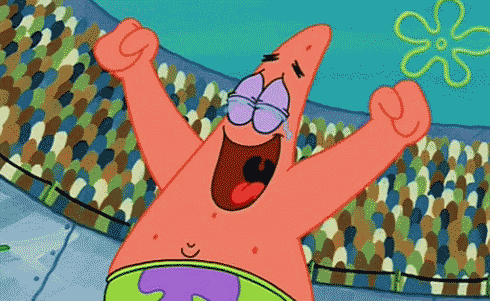 Now the final bit to this is, "What did you learn?"
Actually quite a bit other than the obvious! Firstly, ALWAYS put your luggage on the coach first. Keep your hand on it, and as soon as your coach pulls up and your driver is around, put your shit on the coach ASAP! (Can confirm, this currently works).
Secondly, I am a massive hoarder. I really do not need half the stuff that is in my bag, the plan actually for the rest of my day off is, go through my stuff and send some more stuff home because I really do not need half of it! I have somehow accumulated so much stuff, that my bag is struggling to close and even my packing cubes are as well! So it is definitely time to get rid of rest!
Thirdly, I use to be that person that would wear a face full of make up each day, and even when I started work here, I did continue to do that. Over the days I didn't have my makeup, I really realised, I did not need a face full of make up each day, even at all! So I'm now only wearing makeup when I'm going out! It makes you feel so much lighter and nicer even!
Lastly, I really can make it through anything! In 24 hours, I lost my luggage, and also gained a lovely rash from an allergic reaction to something that covered my whole right hand, upper arms and a little bit on my neck, but I lived through, and much to many people who know me well, surprise, I didn't even cry. I did stress out a little bit, but it wasn't too bad. Overall, I learnt that shit happens and it will get fixed in the end, no need to dwell on it!
I was finally reunited with my bag after not having it for 5 days, as excited as I was, I kinda wasn't excited too! I just knew how much stuff I had and didn't need in it and had to sort through. Not the most thrilling of things to do.
Anyway, end of the story is, I am now a happy chappy, and stayed so almost all the way through these lovely adventures. I have even become happier with myself (lame but whatever) and hoping not to lose my luggage again haha!