. . . about why I have been missing for the past two months.
The story starts with, 21,000km worth of driving, 329 spiels said, 56 days, 46 different cities, 17 countries, 13 trainee guides, 9 trainee drivers, about 2 emotional breakdowns, 1 month of being sick (yes unlucky me got sick for one full month :|) and very limited sleep, Busabout has completed their 2017 Hop On Hop Off training trip and as a result I am a fully fledge Busabout guide!
There is no way to describe in words what myself and my now colleagues went through during those 2 months, but I am going to try and put it into words for you. Here goes nothing. . .
As we know, I flew into London at the beginning of March, to start this training. After a week of being in London with one of the other trainees I met in my interview, we finally met all our other trainees! It was a surreal moment, we had all been talking on Facebook and all come from various parts of the world, 4 Aussies, 3 British, 1 Welsh, 1 Scottish, 1 Irish, 1 South African, 1 American and 1 Canadian.
We entered barely knowing anything about each other or knowing exactly what to expect.
What followed was many, many sleepless nights, too many to count early wake ups, lots of fact finding, many hugs of support, a few tears, (not a lot, but a few), a lot of study sessions, including many spiels on the 46 different cities and 15 countries, more alcohol than we should have allowed ourselves to drink which resulted in quite a few hangovers, many city bike tours, so much food, however, many incredible memories and 12 new amazing friends!
It's funny you know if you went through and asked everyone what their favourite memory was, it wasn't always a memory in one of the places we went to. It was usually something someone said while we were travelling around on the coach or a dumb prank someone pulled on another while in the dorm rooms.
We lived in each other's pockets for 56 days, and I can honestly say, I know all of these guys more than I know some of my best friends from back home – still love you guys back home, don't you worry about that. I know how to live with them, their stupid annoying habits that I can now live with, their silly catch phrases, that I now use every single day. I can tell when they are pissed off very quickly, what their morning routine is and so much more. When you travel they always say, your experience is going to depend on who you travel with, and I can 100% confirm this.
If it wasn't for these 12 other guides, I honestly do not think I would have made it through the last 2 months with as many amazing memories.
The lifestyle we lived is not for everyone and honestly, the job is not for everyone either. I will give you one example of one day in of our training, it looked a little something like this. . .
Rome to Florence, via Orvieto and Siena.
Depart from Rome at 6:30 am
Have breakfast aboard the coach
About 1 hour and 40 minutes later arrive in Orvieto
Run around Orvieto for 2 hours and find out as much information as possible about the sights there
Depart Orvieto
About 1 hour and 40 minutes again later, arrive in Siena
Quickly eat lunch and look around the accommodation recommended by Busabout
Run into town for 1 hour and get all the facts about the sights in Siena
Depart for Florence
Just over an hour later (depending on traffic) arrive in Florence
Quickly get ready and have dinner
Then meet back with your group at usually about 9 – 9:30 pm to discuss any cool things found in the city before getting up early the next morning to depart for La Spezia
It was insane. There were many days like this and in between, we had to write spiels, write up information about what we found in each of the cities both individual works and group work and then you know find some time to eat and sleep in between.
The crazy thing is though, I'm sitting here in Dublin (quick side trip before I start work), wishing that I was still on that trip, with my crazy friends and crazy trainers doing all those crazy things. I still sometimes have to pinch myself and look back through all my photos to remind myself of what I have just done, and how incredibly lucky I was to be one of the 13 selected out of the many 1000s of entrants Busabout had to get this job.
The one down fall, I did lose my iPhone 7 along the way 😐 The was only an $1,100 exercise, thank god for travel insurance! Yay!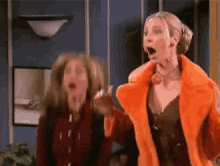 (I'm going to do a post about the perks of travel insurance later)
All in all, would I do it again, 1000% hell yes!
Would I recommend for others to do this? If you have a thick skin, can live on zero sleep and are ready to put in the hard miles for the job, yes 1000%!
Love from, your new Busabout crew members!
P.S. Keep an eye out! I am going to start writing about all the cool places I went and tricks for booking your own holiday!
Head to my Instagram page @busabout_rachel to view some photos and keep me in mind for all your Busabout booking needs! I may not be a travel agent anymore, but I can still book you on Busabout!